Action C.4: Water Educational Campaign
Concrete action
OBJECTIVE
The objective of this action is to develop and implement a water educational programme to raise awareness on the scarcity of natural water resources in the Maltese Islands and also promote water conservation to the younger generations.
LEAD PARTNER

Energy and Water Agency (EWA)

LOCATION

Maltese Islands

STATUS

Ongoing
The water educational programme shall consist of a number of components which include; the development of a Pedagogic Educational Programme, the branding, design and printing of water conservation educational material to be used in schools and the community outreach programmes, the provision of
training through a number of targeted workshops to staff/educators within schools, the organisation of specific awareness raising events, such as the annual activities in commemoration of the Water Day initiative (21st March) and the implementation of water conservation projects in schools.
The expected result of this action is the realisation of a number of water conservation projects in a number of schools in Malta and Gozo. These projects, apart from reducing the overall water consumption
of the schools through increased water efficiency, will definitely help in raising the awareness of the students on the significant water management issues faced by the Maltese Islands.
Take a look at the

Deliverables for this action.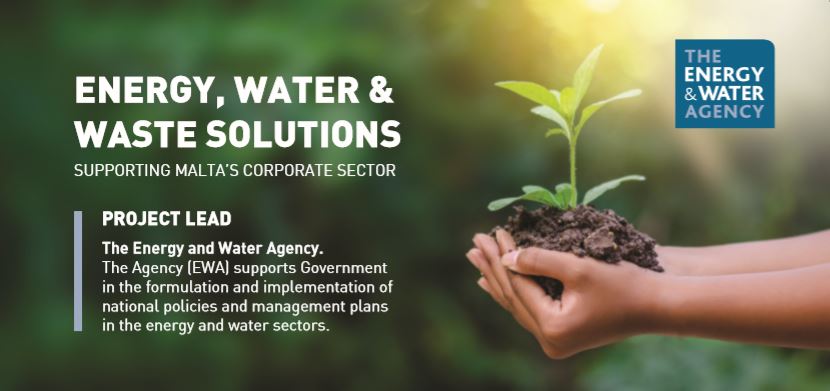 Sustainability Training Course
The Energy and Water Agency is organizing a one-day sustainability training course aimed at corporate employees. The Age